Mischief
I am a close collaborator of two black tortoiseshell lionhead rabbits named after two of my favorite physicists Mildred Dresselhaus and Emmy Noether. They frequently provide helpful discussions pertaining to symmetry and the tensor calculus of fluff fields.
We call them Millie and Emmy for short. They like hay, bananas, carrot tops, parsley, and basil.
Carpentry and Sewing
I host(ed) a podcast that showcases early career researchers and the mental models they use to investigate the world around us. I'd like to get back to this project once I've gotten a better handle on professoring.
The "Cosmic Ray Chandeliers" is a science-art installation located on M.I.T.'s campus on the 5th floor between buildings 16 and 26. The Chandeliers illumiate upon detecting particles, called muons, created in cosmic ray showers.
The Lunch Experiment
The Lunch Experiment was an automated system I wrote with Nate Thomas that invited grad students from different department to groups lunches. During the 6 months that it ran, the Lunch Experiment organized 150 "randomized controlled lunches" and grew a community of more than 400 grad students from 50 departments. The homepage had this on it: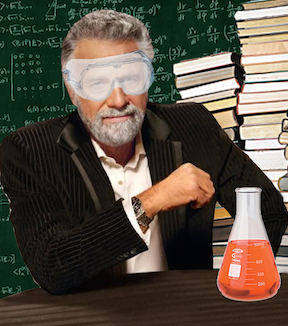 I don't always eat lunch, but when I do, I prefer The Lunch Experiment.
Become the most interesting grad student in the world.
Join... The Lunch Experiment.
Architecture Coursework Final Projects
blondegeek.net – the oxymoron that came true
I've had blondegeek.net as a personal website since March 14th 2004 (yes, that would be Pi Day). In the summer of 2006 (between my junior and senior years in high school), I turned blondegeek into a t-shirt company. blondegeek's stock traveled with me to MIT for undergrad. Then after four intense years, countless problem sets, and a S.B. in Physics with a minor in Architecture later, we traveled to Berkeley where I earned my physics PhD at Cal. blondegeek's stock was nestled next to my physics textbooks. If you wear a blondegeek shirt purchased during this time and experienced a sudden understanding of quantum mechanics, cosmology, electromagnetism, or other delicious physics topics the proximity of that item to the respective physics textbooks and the laws of diffusion are to blame. :)